The Father has been speaking to me recently through a series of dreams and visions that the body of Christ is stepping into a MILLION-FOLD PAYBACK SEASON! I was drifting off to sleep recently and was suddenly taken into a vision. In this vision, I saw a stadium that was massive and looked like the size of a city. As far as I could see, there were people. It looked like millions and millions of people. They formed a very long line in an altar call as they began to get saved and they were coming into the Kingdom of God. The power of God came on me so heavily as I saw these millions of people getting saved.
I went to sleep immediately after this vision and had a very powerful dream. In this dream, 3 ministries that I know were suddenly gifted with 1.2 million dollars. As I watched in the dream, I realized that some other ministries were also going to be gifted with the amount of 2.4 million dollars. I woke up filled with joy! I heard the Spirit of God say, "There is an imminent wealth transfer coming!" He spoke to me about the significance of the numbers, 1.2 and 2.4 million; 12 is the number that signifies order and divine governance as Jesus appointed 12 Apostles during His ministry on earth, there are 12 tribes of Israel and there are 24 elders around the throne of God. He began to speak to me about the fact that there is divine order coming globally in families, cities, nations, and individuals' lives were there had previously been crisis, chaos, and confusion. 24 is the Double portion of 12 as it is a multiple of 12 and He said to me that Double Blessing is coming to His people for the trouble that they had experienced in the past season.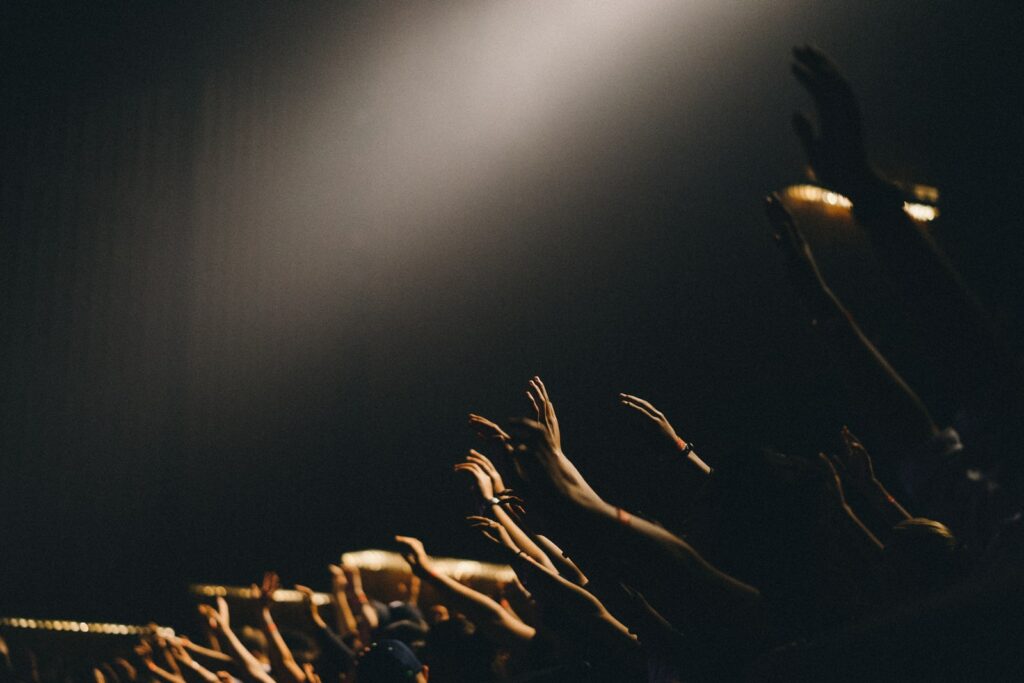 INSTEAD OF DELAY YOU SHALL HAVE DOUBLE!
I had a second dream recently to confirm this word the Father had spoken. In this dream, I heard the Father's voice very loud, distinct and clear. He said to me, "Say to my people, "EVERYTHING AMAZING SHALL BE HAPPENING AT ONCE! EVERYWHERE YOU LOOK, THERE SHALL BE BLESSINGS!" I woke up and thought, wait a minute! That is a Scripture! Amos 9:13, Hallelujah! So right now, I declare that according to the word of the Lord, in the name of Jesus! "Yes indeed it won't be long now, God's Decree, Things are going to happen so fast! Everything will be happening at once and Everywhere you look, there shall be Blessings!" Amos 9:13-15.
I prophesy that there are Blessings coming to you like the force and surge of a Tsunami! I declare a rapid release of a massive harvest of seeds that had been planted in the last season. You Shall have double breakthrough in this season instead of the delay in the manifestation of promises that you experienced in the last season.
The storehouses of heaven are now open! There are brand new dimensions of wealth that are being released NOW to ministries, families and individuals for the purpose of bringing in the million-fold harvest. I heard the Father say that in this 8th month, this month of new beginnings, many shall begin to step into GIGANTIC sudden financial breaks and MEGA Financial Breakthrough! There are people, cities, ministries, and families that have sown in tears in the last season that shall now reap rapidly with shouts of joy! We are stepping into our Million-Fold Harvest Season!
IT IS OUR MILLION-FOLD PAYBACK SEASON!
I had a third dream recently to confirm the word of the Lord about this million-fold payback Season that the body of Christ is stepping into. In this dream, I was at an event. It looked like there was a feast going on. There were many eating and fellowshipping and suddenly the atmosphere became very tense as everyone at this event had a sense of urgency that something was not right in that moment. We looked up and noticed that two men had come in with the intent to rob. They began to rob people, but someone immediately contacted the police. The police arrived shortly, and these men were immediately taken into police custody. They were also required to pay back everything that they had stolen.
When I woke up, I heard the Spirit of God say that many in the body of Christ have been attacked by the devourer in this season as the enemy attempted to rob them in their finances, family relationships and health but I heard the Father say "I will rebuke the devourer for their sakes! Where the enemy had robbed them, I will rapidly release a million-fold payback to them of everything that had been stolen in the past season." I hear the father say "Double Favor! Double Finance! Double Promotion! Double Protection! Double Restoration! Double Repayment is now being released upon my people!" "Instead of shame and dishonor, you shall receive and enjoy a double portion and instead of disgrace, you shall rejoice in your inheritance. You will possess a double portion of prosperity in your land, and you shall have everlasting joy." Isaiah 61:7. This is our Million-Fold Payback Season!
See Also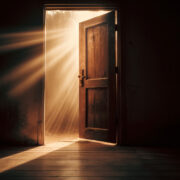 5 Miracle Markers and 5 Miracle Declarations
There are 5 Miracle Markers, 5 signs that will usher in this Million-fold payback Season. Just like in Joshua 5:13 where there was an Angel, supernatural assistance and empowerment sent to Joshua as He led the people into promise, there shall be heavy supernatural activity in the next few months. The Lord confirmed this to me in a dream recently. In this dream, I saw a man dressed in white with a long shining sword in His hand. There were many enemies around Him and as He moved so gracefully, so powerfully, with His sword; the enemies scattered and disappeared in fear.
When I woke up I heard the Father say that many have felt pushed to the wall by the enemy in this season with the opposition they had faced, but God is fighting for His people and the unrest that many have felt, the unrest that nations have experienced, the attacks against the church, God says "I arise and the plans, schemes and tactics of the enemy shall be defeated and his assignments shall be thwarted!" These are the 5 Miracle Markers, as we move into this million-fold, payback season, there shall be a:
Deeper Desire to seek God
Divine Downloads of new strategies for wealth acquisition, see Deuteronomy 8:18
Doors of unusual opportunities shall come to many in ministry and business and unprecedented promotion shall be released!
Delay shall be broken as long-awaited promises shall suddenly come to pass
Destiny Defining Moments shall come to pass as new covenant relationships shall be established across the globe for the purpose of furthering the kingdom.
As we move into this Million-Fold Payback Season, I declare, may the Almighty God break open the floodgates of Heaven and pour your out a Blessing that you shall not have room enough to contain in Jesus name! May Everything the enemy stole from you in the last season be suddenly released to you NOW! May you have new dynamic supernatural encounters, may the Lord roll away the reproach of the last season from you and May the Almighty God bless us exceedingly, abundantly above all we can ask or ever imagine in Jesus mighty name! THIS IS OUR BILLION-FOLD PAYBACK SEASON!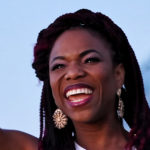 Agnes Ebedi
Agnes Ebedi is a woman of God with a strong prophetic anointing. Her vision is to see people across the globe encounter the person, presence and power of God.