While worshipping God a few days ago I had a POWERFUL VISION! In this vision, I was standing in the throne room of Heaven. I saw the Father and He had a HUGE golden Treasure Box in His Hand. As I looked in Amazement at this box, He opened it and inside this Treasure Box was a Set of Golden Keys, a Big book and another Golden Treasure box. I came out of the vision and began to wonder and pray about what it meant.
As I did, I heard the Father say that these 3 Treasures in the Treasure box are symbolic of 3 Massive tools that He is releasing to the church that will bring about VICTORY in the corporate and personal battles that has been raging against His people. He said to me that these weapons will birth a Massive Harvest of Souls and a massive personal harvest for those who have sowed in tears and in the midst of battle are about to see the Victory and reap with shouts of joy!
AN IMMINENT MASSIVE WEALTH TRANSFER IS A WEAPON FOR OUR VICTORY
The First Tool that the Father spoke to me about was the Golden Treasure Box. He said to me that we are stepping into a MEGA HARVEST SEASON where unprecedented FINANCIAL BREAKTHROUGH is being released to His people! Many who have sown in tears for long seasons shall now reap with SHOUTS OF JOY!
I heard the Father say that we are moving into an Isaiah 45 Season where He will release to us the treasures of darkness and the hidden riches of secret places. He said that the demonic hold that has been on the finances of many in the Body of Christ BREAKS NOW! He said that He will abundantly supply provision for the vision that He has placed on the hearts of many to positively impact the world for His Glory.
This is our Isaiah 45 Season! Gates of brass shall BREAK in pieces, bars of iron shall be cut in sunder and the hindrances to the release of financial Breakthrough to God's people Breaks NOW in Jesus name!!!
The Father then reminded me of a VERY POWERFUL DREAM I had a few weeks ago! In this dream, I was speaking to a massive group of people in a large white Building. I was very aware that this was a gathering of believers and I specifically remember one of the faces of the ladies in this gathering. I turned to the group and to her. I said to them that they were going to write books that will bring in a financial harvest of one hundred thousand dollars to them. I remember the face of the lady in the dream as I spoke to the crowd! Her face lit up with EXCITEMENT!
I suddenly woke up from the dream at about 2am in the morning. I typically do not do this but I felt led to click on my phone. As I did, I discovered that the lady whom I recognized in my dream, who is also a minister and a friend of mine, had just released a book and her book just became a best seller! This would give her the financial resources to bless the nations in the ministry that God has called her to build. I was Ecstatic as I heard the Father say "Say to my people that a MASSIVE WEALTH TRANSFER is being released to the Body of Christ and those that have sowed in tears for very long seasons shall now reap a Harvest of Financial Blessings with SHOUTS OF JOY!!!" Many in the body of Christ are going to be receiving large lump sums of financial blessings and it will happen SUDDENLY!
This WEAPON of WEALTH will empower them to finance the spread of the gospel, the truth, the good news to the nations and this good news will bring about a great revival in the Nations! This Massive Wealth Transfer will also bless them and their families abundantly! Where there has been pressure in the release of financial resources there shall now be a massive financial BREAKTHROUGH!
THE WORD IS THE WEAPON TO ACTIVATE THE VICTORY
The Second Weapon the Father spoke to me about in this POWERFUL ENCOUNTER was the weapon of His Word! Jeremiah 23:29 declares "Is not my word like fire and like a hammer that breaks the rocks in pieces?!" The Father has been speaking to me in the last few months about the POWER of engaging the sword of His word to enforce the victory over every opposition that has come against His people.
My Husband and I are currently on a missions trip in Beautiful South Africa and one night I had a very VICTORIOUS dream pertaining to the POWER of God's word in the hand of God's people to guarantee VICTORY.
In this dream, a minister was driving us in a vehicle into a huge battle field. Suddenly, we saw what looked like a massive bull charging towards us. I stepped out of the vehicle and realized that I was holding in my hand what looked like a very sharp sword! It was not very long but it was sharp. I went after this bull and wrestled with it and it lifted up its hooves and retreated back in defeat.
When I woke up, I heard the Spirit of God say that this bull looking creature was a demonic creature. Ephesians 6 says that we wrestle not against flesh and blood but against principalities, against powers, against the rulers of the darkness of this world, against spiritual wickedness in high places. The Father said to me that there are demonic forces that have fought entire cities and regions and attempted to stop the good news and the salvations and transformation of lives. He said to me that the sword in my hand represents the word of the Lord, His word. Ephesians 6 describes the sword of the Spirit as the word of God, one of our weapons of victory. As we engage the weapon of His word to battle against the adversarial attempts of the enemy against the advancement of His Kingdom, God is watching over His word to perform it, Jeremiah 1:12, therefore we shall see what we say come to pass concerning our lives, our families, our cities, our nations and the nations of the earth in Jesus name!
See Also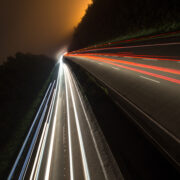 WE HAVE THE KEYS FOR VICTORY!
The Third Weapon He released to me in this POWER ENCOUNTER were these Beautiful Golden Keys! He said to me that these keys are representative of supernatural strategies of wisdom that He is releasing to the church in this hour to release justice over the nations and in their lives. Proverbs 8:15-17 declares that "By me Kings reign and princes decree justice." This is speaking of wisdom.
The Father said that Keys of wisdom are now being given to His people to overcome injustice. God is releasing MEGA Keys to the church to unlock justice in the nations! The Father said to me that there are ancient doors in the realm of the spirit that has attempted to shut the light of the Gospel in national systems, in politics, education, media and other spheres of society. He said that He is giving the church the keys to break open these doors as we declare His word! Psalm 24:7-10 states "Lift up your heads you ancient gates and be lifted up ye ancient doors that the King of Glory may come in! Who is this King of Glory, the Lord strong and Mighty, the Lord invincible in battle."
God is giving the church the keys and divine strategies through prophetic dreams and visions and through His word to open up entire cities, regions, nations for the King of Glory, the light of His word, the mighty power of the Holy Spirit to be released and bring about a massive transformation.
Many in the body of Christ have also endured unjust circumstances and unusual warfare in the last season and the Father says is now releasing wisdom keys, the supernatural strategy for many to transition from battle to BREAKTHROUGH!
POWER DECLARATIONS TO MOVE FROM BATTLE TO BREAKTHROUGH
I prophecy that WE ARE MOVING FROM BATTLE TO BREAKTHROUGH in Jesus name! I pray that as we step into this Season of BREAKTHROUGH; As we move into our Moment of Victory over every battle, that the Breaker, the Almighty God shall go before us, Micah 2:13; in Jesus name! May God empower our hands to receive the wealth, the resources that we will need for all that He has called us to do, according to His word in Deuteronomy 8:18! May God enable us to declare His words and see the mountains shatter in pieces before us in Jesus name! May His Spirit of wisdom be released to us to see the injustice in systems and situations overturned! May God empower us to move from battle into Breakthrough in Jesus name!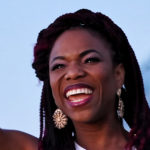 Agnes Ebedi
Agnes Ebedi is a woman of God with a strong prophetic anointing. Her vision is to see people across the globe encounter the person, presence and power of God.