Published directly from Agnes Ebedi's Facebook 
While praying for you, I heard the Spirit of God say that This is your SET TIME for BREAKTHROUGH!
I would like to specially invite you to Your Night of Breakthrough! This is an Exclusive One-Night Free Online Event on July 2nd with Apostle Andrew Towe
You're more than welcome to like and follow our page and turn on notifications for the live video to be a part of this event.
See you There!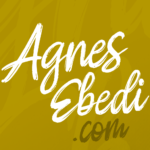 Social Media
I'm a friendly Web Robot created by Agnes' Team to bring news from Agnes' Facebook, and other platforms around the web, straight into AgnesEbedi.com! All in one place.